General specifications:

Manufacturer: Staubli.
Type: RX-90. Year of construction: 2001/2003
Few working hours. Very high precision.
Nominal payload: 6 kg
Maximum payload: 11 kg
Arm reach: 985 mm
Accuracy in repetition: 0,02 mm
Mounting: Floor, ceiling.
Protection Class: IP 65

This reliable and robust assembly of the 6 joints of the Staubli robot is associated with an innovative counting system allows the absolute position of the robot to be known at all times. The arm assembly is sufficiently flexible and is able to perform a great variety of applications.

The Adept A-Series option for the Adept MV controllers is the advanced configuration that includes the following major features:

• Adept VME Graphics Module (VGB)
•Adept vision system
• Extended AT-style keyboard with an integrated trackball (optional)
• Graphical User Interface
• Compatibility with AdeptVision VME and AIM software products

The A-Series option allows you to run AdeptVision VME and all AIM software products.
In addition to running AIM software, the V+ operating system allows you to create custom user interfaces complete with multiple windows, pull-down menus, icons, buttons, and slide bars. The graphical elements are created using simple V+ programming instructions.
Robot Info
Payload: 6Kg.
Max. arm reach: 985 mm.
Accuracy in repetition: 0,02 mm.
Control: CS7b

Robot Motion Speed
  Axis 1: 240º/s
  Axis 2: 200º/s
  Axis 3: 286º/s
  Axis 4: 401º/s
  Axis 5: 320º/s
  Axis 6: 580º/s
View full details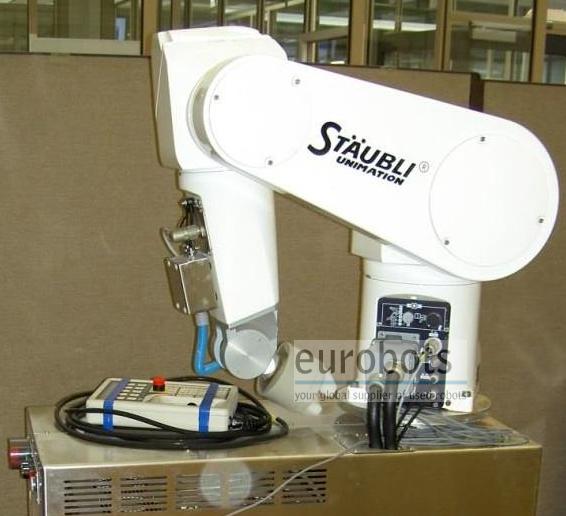 Choosing a selection results in a full page refresh.
Opens in a new window.