Who are we ?
RUOK Robotics is a company specialized in used industrial robots, offering our customers a single source for used robot sales, robot parts, and industrial automation.We also provide quality arc welding robots, high-payload robot cells for automotive subassemblies, palletizing robots and a great range of peripherals and tools for the robots.
We stock a large variety of used robots: KUKA, ABB, FANUC, MOTOMAN... as well as a range of robot parts in our warehouses.We can deliver low cost used robots for many manufacturing applications plus we can make robotic tooling devices for your robotic system through our automation partners, if required.Our commitment to customer service begins the first time you contact us.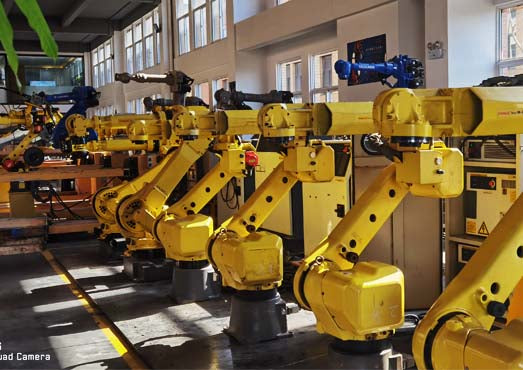 Why different ?
We have earned the trust of our clients, because our service is different. We sell many robots every year, thanks to our attention to the needs of the client, competitive prices and fast operations.To be more precise:A.Quality - Price: RUOK Robotics sells used robots of high quality at competitive prices. Our company deals only with the best brands in the market, such as KUKA, ABB, Fanuc,Motoman, Kawasaki and many others.B.Robots integration: RUOK Robotics can assist you in finding the best robot integrator in your country.C.Robots Refurbishment: RUOK Robotics recondition robots in the minimum details. We do not just clean them; we change the oil, repaint them with a help of professional painter and do the complete mechanical revision by specialized technician. D.RUOK Robotics's customer service by far exceeds the standard and do not limit itself to the sale. In fact, in many occasions, our clients have become our partners.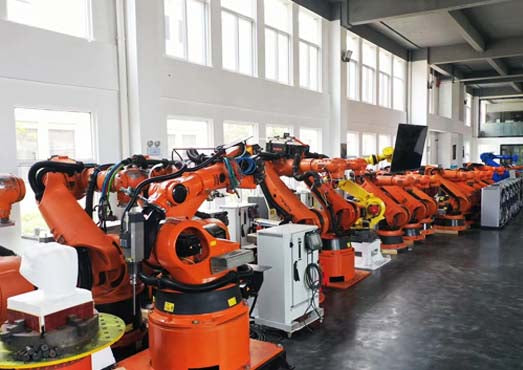 where ,how and what our robots are used ?
All our robots are re-programmable and therefore they can be used again for doing other tasks. The core of our business is mainly in the following market segments: packaging industry, poultry sector, food, metal processing, automotive industry, welding industry, mass production, process industry, construction, architecture, paper industry, foundries, foundry, multimedia, baking industry (bakery ) and assembly industry. Our robots can be used for palletizing, pick-and-place, cutting, sawing, polishing, welding, finishing, gluing, handling, milling, 3D-milling, CADCAM-milling etc.


In other words: our robots can be used in every possible sector! Check our robot stock.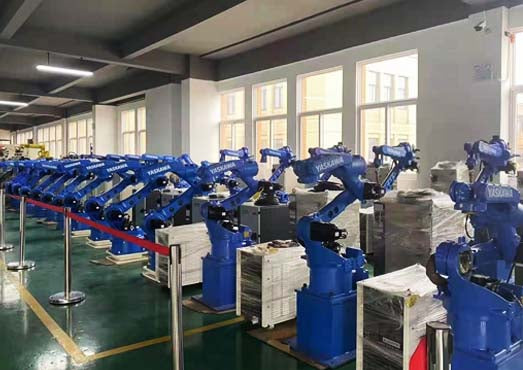 AUOK Robotics
A robot defect or robot component defect is always a bad timing, not to mention all the costs being involved. AUOK Robotics has over a thousand refurbished and/or used robot parts in stock so we can usually be of service quickly and cost-effectively. If we do not have the part in stock, AUOK Robotics can supply the part at factory prices in general. AUOK Robotics also supplies alternative robot spare parts. These parts are qualitatively equivalent to the original article, but can be delivered faster and less expensive. Think of batteries, teachpendant cables, LCD-screens, touchscreens, joysticks, etc.


In addition, there is the possibility to repair some robot parts. Think about Kuka,Fanuc teachpendant units (joysticks, touchscreens, keypaths, cabling).


Read more about it!
Robot training and advice
If you purchase an AUOK refurbished robot from us or if you would like maintenance to be carried out by AUOK we can provide you with practice-oriented interactive custom-made (ie client specific) training in the field of ABB, Fanuc, Kuka and Yaskawa robotics. We can teach you required basic knowledge about the robot, robot programming and practical robot implementation. Our trainings are mostly focused on your specific robot and / or application, but a general training course is also possible. Read more about it!