Years 2000-2001. Equipped with the Rj3 controller, european CE standard.
The P-145 robot is a six axis articulated robot with rotary joints and FANUC AC servomotors. The robot uses both gear trains and RV type reducers.Axis 1 has a two stage gear train. Axis 2 and 3 have RV reducers. Axis 4, 5, and 6 use drive tubes and bevel gears with a 100 degree offset wrist. The P-145 robot is capable of paint speeds up to 2000 mm/sec.
This speed can be obtained anywhere within the robot's envelope. The payload capacity is 7.5 kg at a 300 mm offset.
With the specified payload, the static repeatability is ±0.2 mm.
RJ3 controller features
The advanced technology of the Fanuc R-J3 controller makes it a proven, reliable third generation controller. The open architecture features and process capability improve application and motion performance while simplifying system integration. Fanuc's unique plug-in option allows flexibility for applying specific configurations.

Specifications:
32-bit dual processor architecture (separate motion and communication) with real-time clock/calendar
Built-in Ethernet (10BaseT)
FTP: allows simple file transfers to a variety of host platforms
Ethernet Controller Backup/ Restore: provides backup and/or restore of the robot Controller memory image
Three RS-232 ports (one can be configured as RS-422)
Teach Pendant: Back-lit LCD, multi-function
Robot Info
Maximum Load of Robot: 7.5 Kg
Maximum Reach: 2735 mm
Repeatability: 0.2 mm
Controller: RJ3 Paint
Robot Motion Speed
Axis 1: 103º/s
Axis 2: 140º/s
Axis 3: 125º/s
Axis 4: 395º/s
Axis 5: 545º/s
Axis 6: 666º/s
Robot Applications
View full details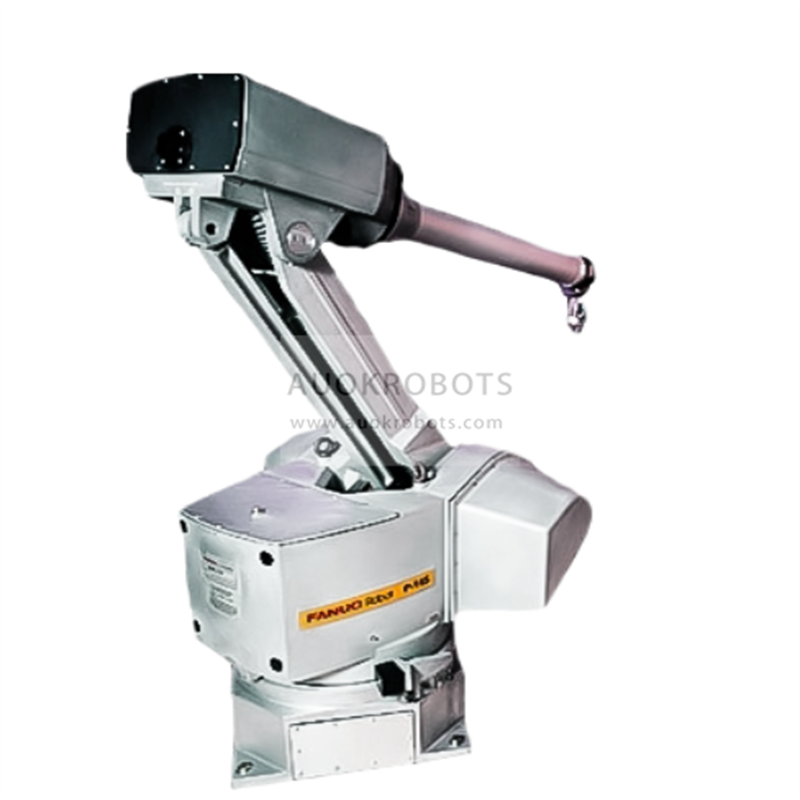 Choosing a selection results in a full page refresh.
Opens in a new window.